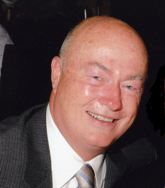 02 Jun

Surviving Skin Cancer | Curtis Cope

Curtis J. Cope is a retired law enforcement official.

My survivor story is two fold. I was diagnosed with CML in March of 2004. I was blessed with the fact that the medication Gleevac had been approved by the FDA in late 2001. That is the treatment that I was placed on. It is in the form of a daily dosage for the rest of my life. In comparison to other cancer drugs and treatments, Gleevac allows me to live a pretty normal life. The side effects are minimal as long as I take it as prescribed. There have been some people who have not tolerated the drug well but I am not one of those. I have to see my doctor every three months, get my blood tested every three months and once yearly have a bone marrow sample tested.

I have had two cancer spots removed surgically, one behind my right ear and one on my right shoulder. I see my skin doctor semi annually and he treats any additional spots as they occur.

As a side note, in 1996 I had by-pass heart surgery and survived that going back to work at the police department for another 1 ½ years before retiring. I have my own consulting business now in which I have two prongs to the business. I have a teaching prong, in which I run the POST Institute of Criminal Investigation Instructor Workshop Series (ICII) and also teach other coursework for agencies that deal with documentation or investigation of force, supervision, report writing, ethics, etc.