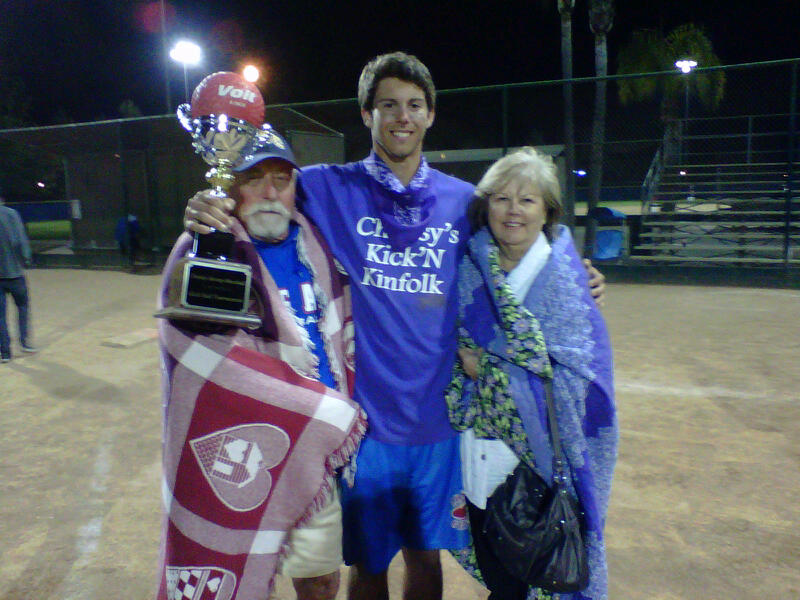 01 Mar

3rd Annual Chrissy Strong-Marshall Kickball Tournament

On Sunday, February 26, 2012, over 600 City Employees and friends converged onto the baseball diamonds at El Dorado Park to participate in the 3rd Annual Chrissy Strong-Marshall Kickball Tournament. The tournament was held in Memory of Marshall, who was a Bureau Manager for the City of Long Beach Parks, Recreation and Marine Department. As Bureau Manager, Chrissy was responsible for overseeing all recreation programs for the City of Long Beach.

Chrissy quickly became known for her passion and dedication to the Long Beach Community and fought for inclusiveness of all people. But while fighting for others, Chrissy was fighting her own battle. The battle of cancer that she valiantly fought for seven years, until she passed away in 2009 at the age of forty.

I first met Chrissy while assigned to the West Division as a Lieutenant. During that time, she helped the Long Beach Police Department accomplish many of our missions. Whenever I was planning a community event, Chrissy was always willing to "make us look good". Whether is was providing Movies or Snow at 14th Street Park, or bringing out the Mobile Recreation Equipment to the Taking Back Pine or Earl events, Chrissy was always there and lend her support, staff and resources. Because of her generosity and her willingness to make Long Beach a safer City, she helped us improve police-community relations.

But in June of 2007, when I was diagnosed with Thyroid cancer, I turned to Chrissy for help on a personal level. After being "given the news" Chrissy was one of the first people I called. Knowing that she was fighting her own fight, Chrissy always had time for my calls to answer questions about treatments or other medical related questions.

It was in part due to Chrissy and her support that inspired me and two other cancer surviving police officers to create the National Law Enforcement Cancer Support Foundation. The mission of the foundation is to provide free support to those in the law enforcement family who are facing a cancer diagnosis.

chrissy_sonSo when a group of her friends and co-workers got together, it seemed like a great idea to host a Kickball Tournament to remember her. Over $5,000 was raised with all proceeds from the tournament going to The City of Hope, where Chrissy was treated and The National Law Enforcement Cancer Support Foundation. Special thanks to the corporate sponsors:

1. Long Beach Police Officers Association

2. Partners of the Parks

3. Charter College-Long Beach

4. Suares Investment Group of Wells Fargo Advisors

The winning Team was "Chrissy's Kickin Kinfolk" which was lead by Chrissy's teenage son Cody.