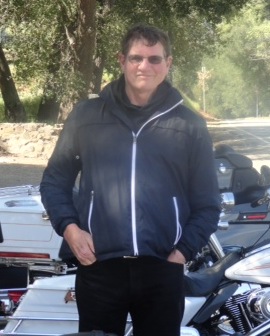 11 Sep

Surviving Head and Neck Cancer | Jim Eisenhauer

I joined the Metropolitan Police of Washington DC in 1973. I spent 21 years there mostly as a detective and the last five in Homicide. I retired in late 1993 and went to work for the Maryland Natural Resources Police where I was eventually promoted to Sgt. where I ran the Criminal Investigation Division. I stayed 13 years and retired again. I now work for the local Sheriff doing various duties. My hobbies include Kayaking, biking, snow skiing and anything outside. I coached baseball for nearly 17 years.

In November of 2008, I completed a 65 mile bike ride for charity when I noticed a small lump in my neck. Mind you I had no symptoms of anything. Tests eventually indicated that I had stage 4 Head and Neck Cancer, I had radical neck surgery the following week and then went to Chemo and Radiation. It was hell.

Eventually I recovered with the help of my family and co-workers, I wanted to "give back" so I took classes from the ACS for Recovery Coaching. Since that time I have coached both men and women with various types of cancers. I am looking forward to continuing this work with LECSF.