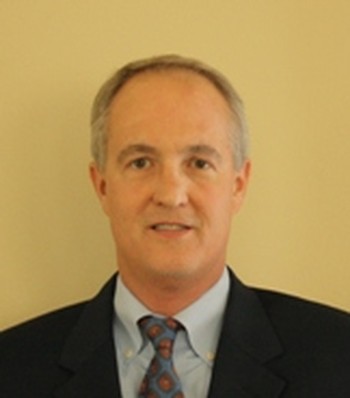 13 Jun

Surviving Non-Hodgkin's Lymphoma | Brad Howard

Brad Howard is with the Federal Bureau of Investigation, Santa Ana Resident Agency, in Santa Ana, California.

In the fall of 1996, after working as an attorney for 9 years in private practice in Orange County, California, I switched careers and became a Special Agent with the Federal Bureau of Investigation. I spent 4 months training in Quantico, Virginia, and then returned to the Los Angeles field office to begin my work. I was in the best shape of my life.

By the fall of 1997, after some persistent pain in my right hip area and an increasing sense of overwhelming fatigue, I was diagnosed with Stage 4 Non-Hodgkins Lymphoma. The cancer had invaded the bone in my right pelvis area and the femur. I also had a very large tumor in my chest and the disease had spread to my liver, spleen and all of my abdominal lymph nodes.

I underwent about 4 months of chemotherapy, a couple of months of radiation to my chest and hip, and then a stem cell transplant at UCLA. I continued to work off and on during the treatment until the transplant required a 20 day hospitalization. After being released from the hospital, it took about 6 months of rest and rehabilitation before I could return to work full time.

I was fortunate. I had all the things you need to survive. I had great support from my wife, family and friends. I had the best doctors. I had support from my co-workers at the FBI who assisted with blood and platelet donations as well as full financial support. I was able to focus on beating the cancer and making a full recovery. Amazingly, I have been cancer free for over 10 years now.

When I returned to work in 1999, I was transferred to the FBI's Santa Ana Resident Agency where I have been working various white collar crime cases. For the past 6 years, I have been concentrating on financial crimes such as Ponzi Schemes, High Yield Investment Programs and other investment fraud matters.

I am always more than willing to help others that have suddenly found themselves to be new members of the "cancer club".