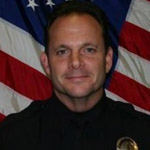 11 Jun

Surviving Stage 2 Melanoma Cancer | Steve Bowles

In 2003, I observed a small black spot on the top of my right ear. I went to my primary care physician and he discounted the spot and "burned it off." Over the course of the next year, it grew back which made my wife increasingly concerned. My wife is a nurse and had been encouraging me to get it rechecked by a dermatologist. The borders of the spot were changing. After repeated attempts by my wife to get me to a doctor, I decided to make an appointment at which time a biopsy was completed. The next week came the diagnosis, "You have cancer."

I was immediately referred to Dr. Jakowatz and his staff at the University of California Medical Center in Orange, California. Dr. Jakowatz confirmed the pathology, Stage 2 Melanoma cancer, and quickly scheduled me for surgery suspecting a lymph node dissection and a right ear "rebuild."After surgery to remove the cancer and a plastic surgeon to reshape my ear, I was fortunate that the cancer had not spread.

In 2008, I observed two additional spots that had formed on my leg. I went to have these spots biopsied which resulted in severe atypical cells. I went back this summer to the OR for removal.

I consider myself blessed to have a wife who saved my life. Her persistence (which I defined a different way prior to my diagnosis) to get my ear checked, my three daughters, my medical treatment team at University of California, Irvine Medical Center and the support of my family, colleagues and friends all helped me through the challenges of diagnosis, treatment and recovery.

I feel that it is my duty to serve others facing a cancer diagnosis and I look forward to serving our law enforcement family.

Steve Bowles is a Sergeant with the Seal Beach Police Department in Southern California and is the Treasurer of the National Law Enforcement Cancer Support Foundation.